EVENT: PLATFORM RELEASE
London heißt Sie willkommen!

Kommen Sie zu unserer London Launch EMEA Tour, um sich unser anstehendes Platform Release London anzuschauen.
JETZT REGISTRIEREN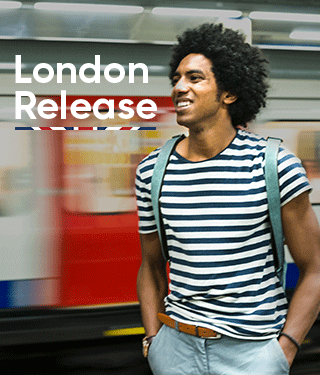 Zweimal im Jahr veröffentlicht ServiceNow ein Update der Now Platform. Dann sind unsere Kunden herzlich eingeladen, in der ersten Reihe Platz zu nehmen.

Als Teil des Release London stellen wir neue Technologien vor, die Sie dabei unterstützen, bessere Arbeitserfahrungen zu schaffen. Gewinnen Sie Einblick in die Servicequalität und erfahren Sie, wo Sie die Arbeit für Ihre Benutzer verbessern können.

Das sind allerdings nur die Schwerpunkte des Release London. Die komplette Liste der Erweiterungen und Verbesserungen der Now Platform ist sehr umfangreich. Im September können Sie sich in einer Stadt in Ihrer Nähe ein vollständiges Bild machen.

Programm
10:00-10:30
Registration
10:30-10:45
Welcome
10:45-11:45
London Release Highlights
11:45-12:15
Coffee Break
12:15-13:00
Let's do this – Creating a success plan
13:00-14:00
Lunch & Networking
14:00-15:15
CUSTOMER SUCCESS CLINIC #1:
Get prepped: Set the scene for quick, effective upgrades
HANDS ON LAB #1:
Virtual agent*
15:15-15:45
Coffee Break
15:45-17:00
CUSTOMER SUCCESS CLINIC #2:
Reset Roadmaps – Back to Baseline;
Determining the best way forward
HANDS ON LAB #2:
Working with ITOM & Cloud Insights*
Event Details:
Datum: Dienstag, 11. September 2018
Uhrzeit: 10:00 - 17:00 Uhr
Ort: Le Méridien Frankfurt, Wiesenhuettenplatz 28-38, Frankfurt, 60329, Germany
Wir haben nur eine begrenzte Anzahl an Plätzen in Frankfurt, melden Sie sich daher noch heute hier unten an!